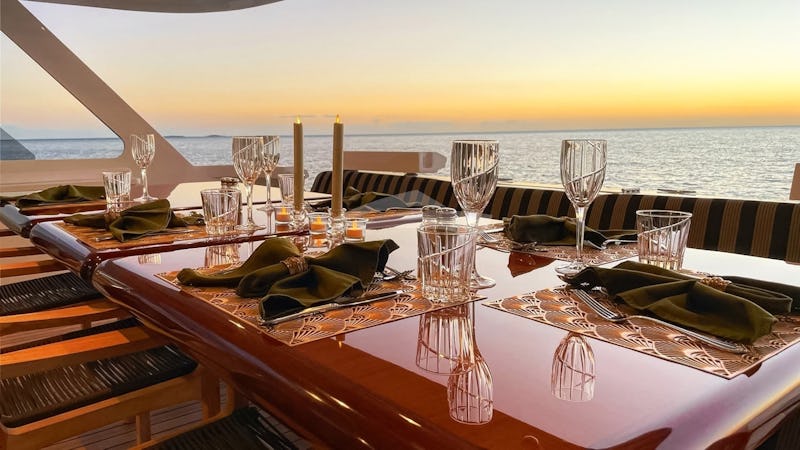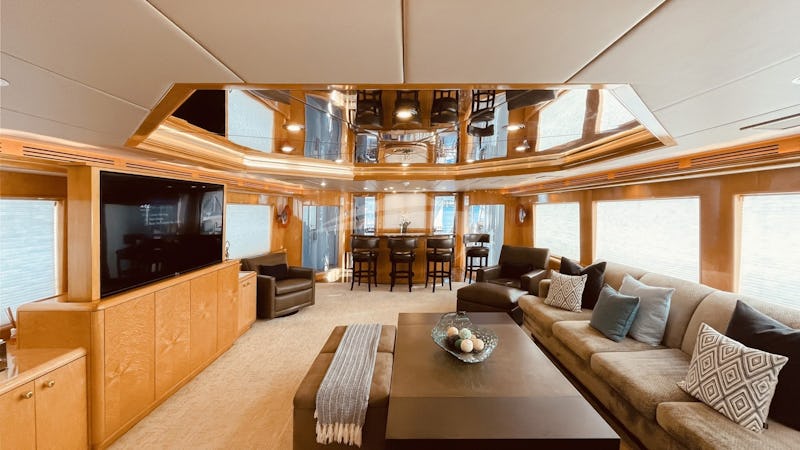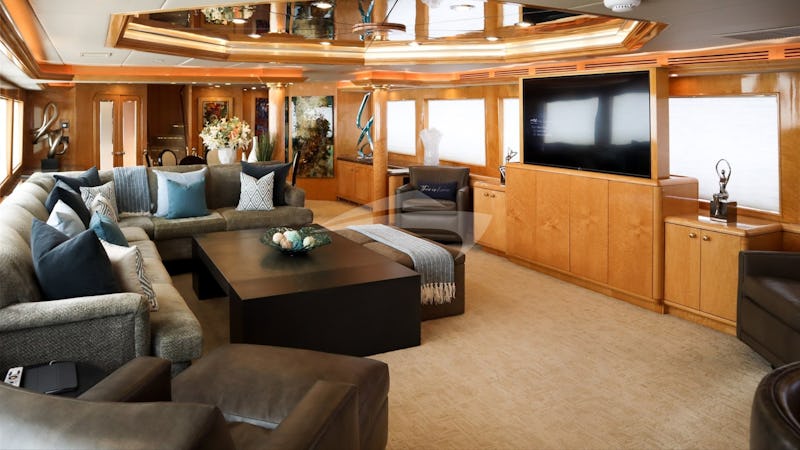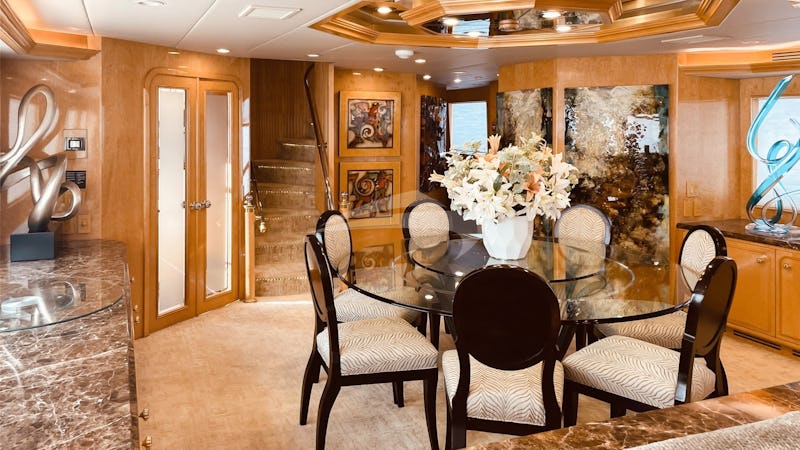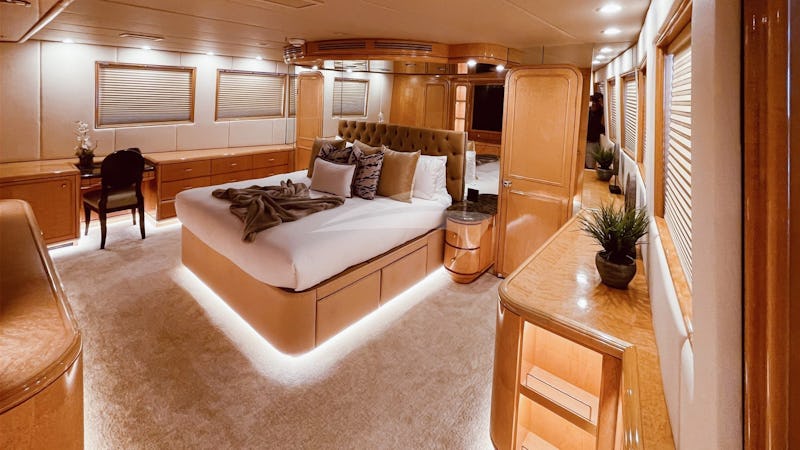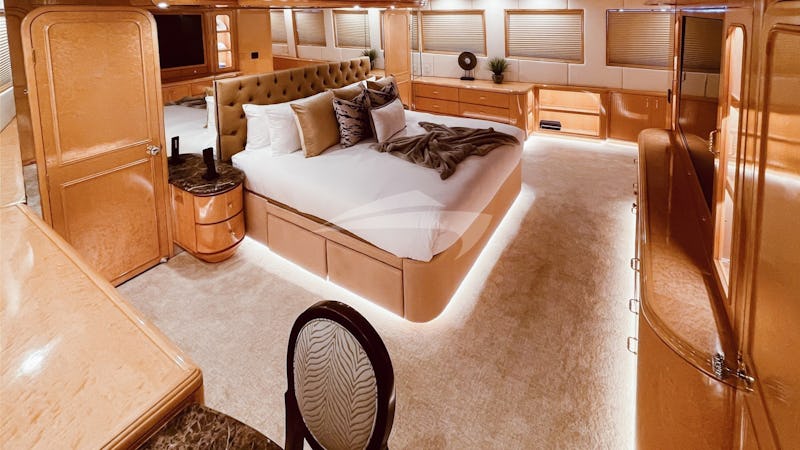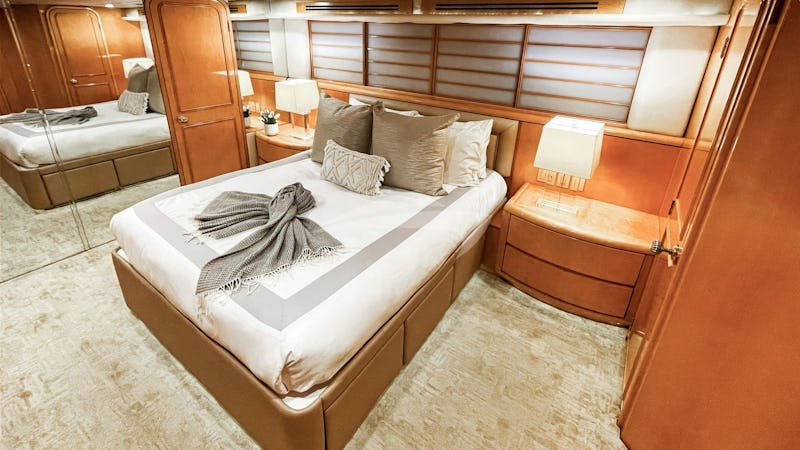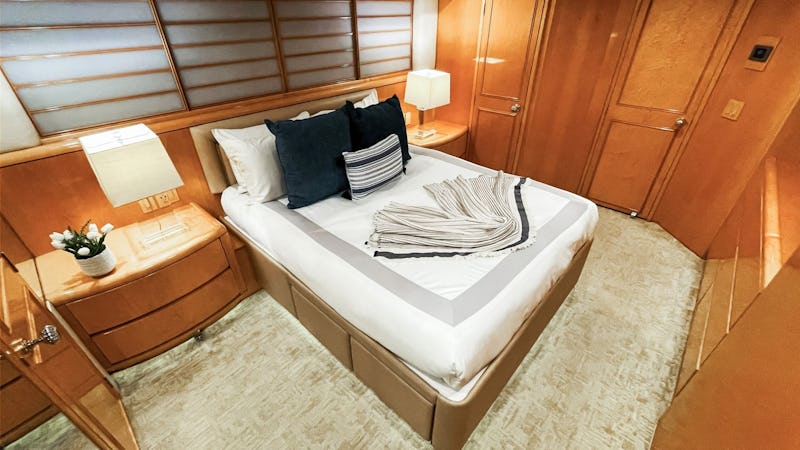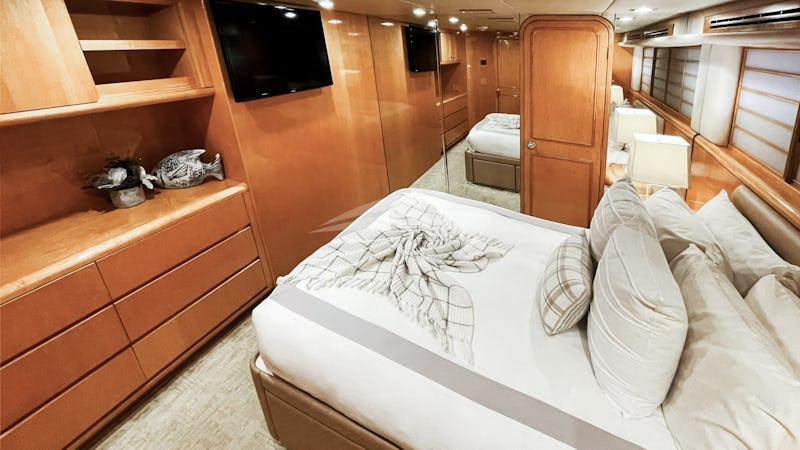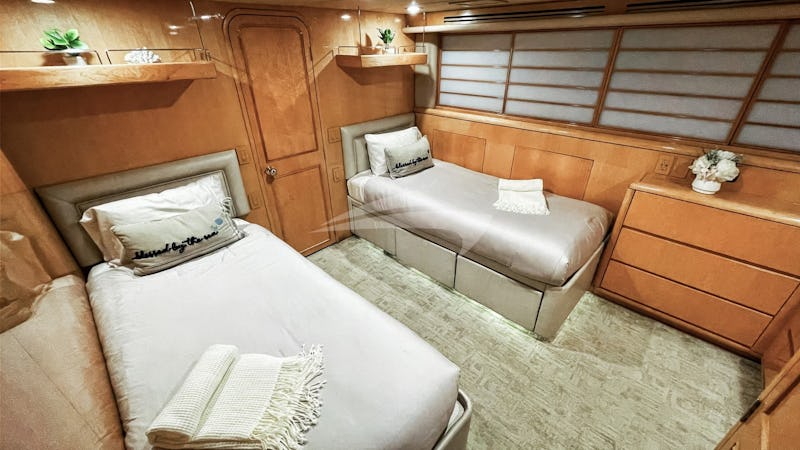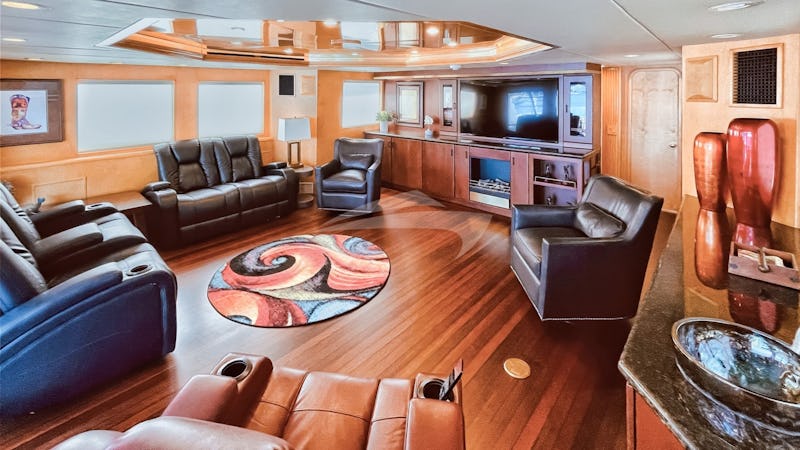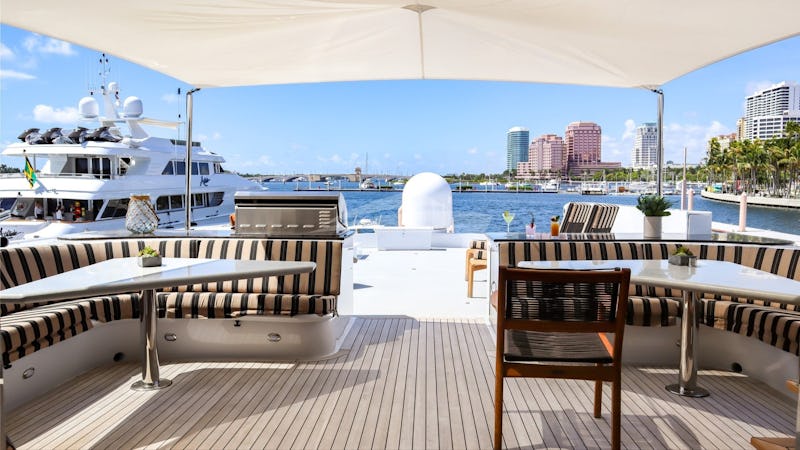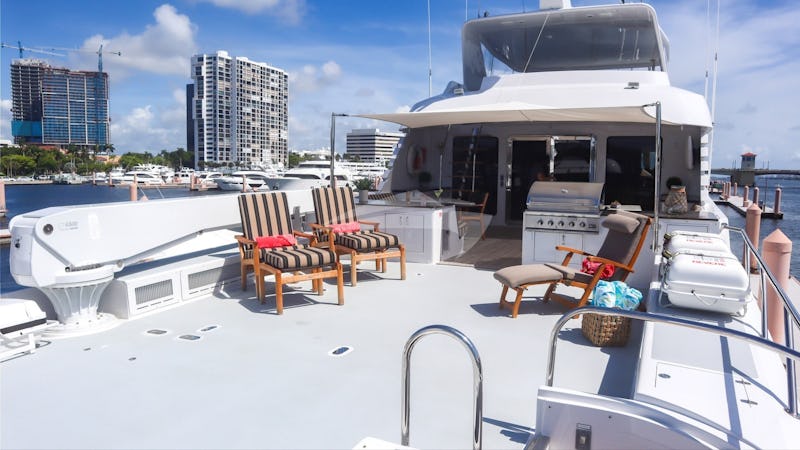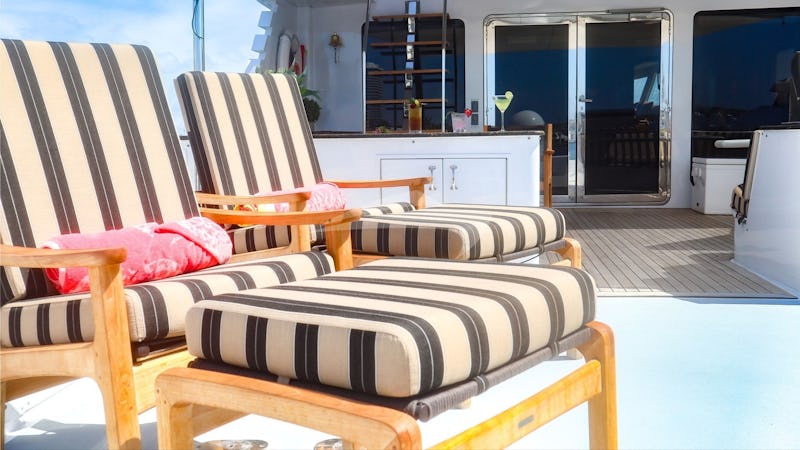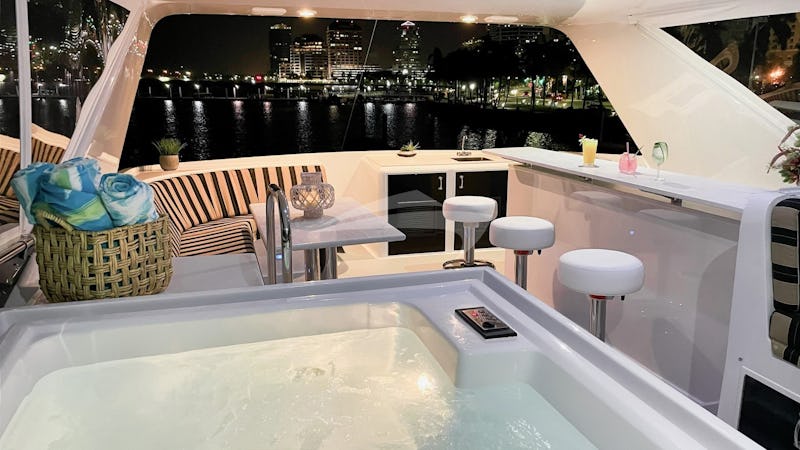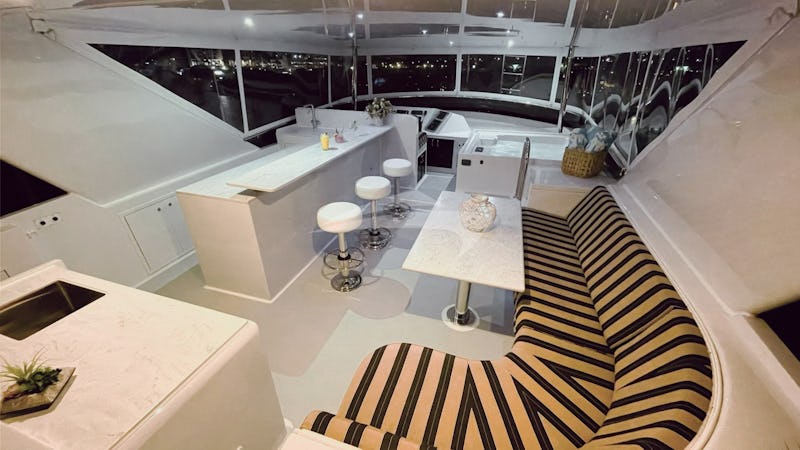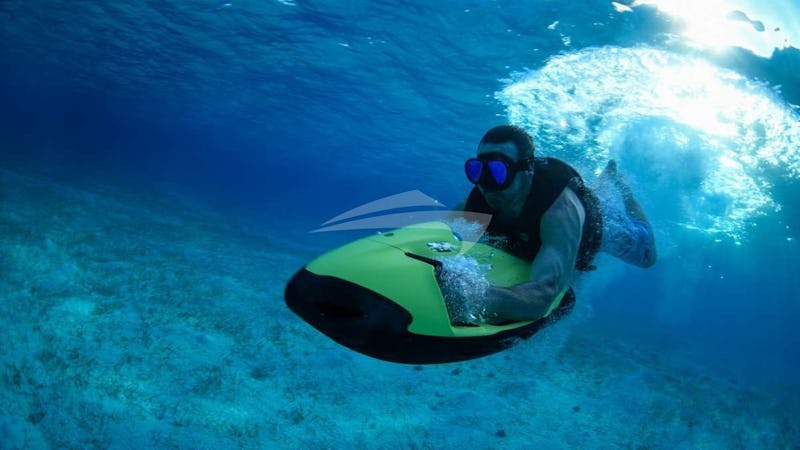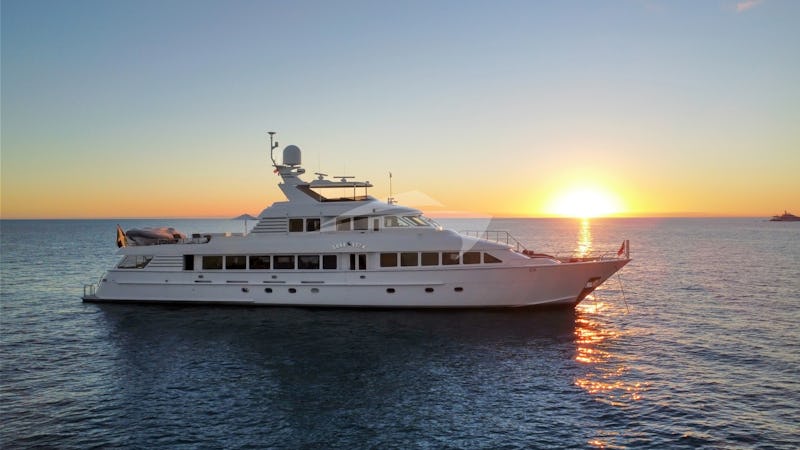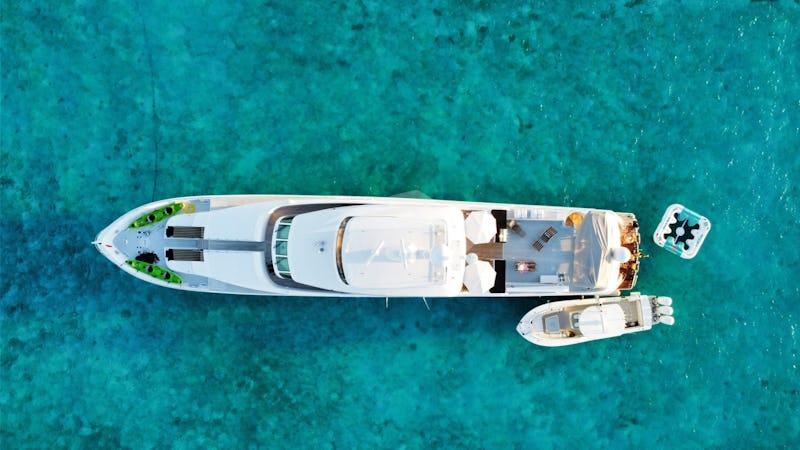 Charter This Yacht
129 ft / 39.6 m
│
6 CREW
│
FROM $99,000
│
10 GUESTS
129ft (39.6m)

23ft 11in (7.3m)

6ft 11in (2.1m)

1995

Hatteras

Dee Robinson

10

Captain Willem Strauss

2022

12kts (22kph)

Stabilizers

Jamaica

2 x 2400hp Detroit Diesels

No

No
Full beam master on deck with King sized centerline bed, with vanity, entertainment center and his and her head areas. Below decks guest area has a foyer with guest refrigerator, ice and coffee station. There are three queen cabins and one twin cabin, all with ensuite heads and showers.
Captain: Willem Strauss
VETERAN TEAM OF WILLEM AND YVONNE ARE JOINED BY 4 ADDITIONAL CREW TO PROVIDE GREAT SAFETY AND SERVICE ABOARD!
Captain WILLEM STRAUSS grew up in a very small town in the semi-desert of the Western Cape of South Africa. At a young age the family moved to Namibia and at age 7 Willem started diving for lobsters off the Natal Coast every holiday. Thus began his love of the water.
As a young man he participated in rugby, tennis, cricket, and the national karate team! In 1996 he bought his first ocean going sailing catamaran, and for the next 6 years he owned and operated a charter business in Madagascar and Mozambique. To this day Madagascar's remote and uncommercialized waters are one of his favorite yachting destinations.
With a degree in engineering, it was only a matter of time before Willem combined his technical skills with his water-based skills, becoming doubly qualified as both yacht captain and engineer in 2013. As a true professional, Willem is comfortable with either an interactive or a more discreet silver service style charter. He particularly likes sharing sea skills and stories with his guests. His friends and crew describe him as strict, but also friendly and helpful. A caring person, one of his favorite boating related jobs was, when working as a dive instructor, he would train children that were afraid of the water to scuba dive. He runs an excellent ship, his motto is "Finish what you can today, tomorrow has its own challenges".
When not aboard Lone Star, Captain Strauss can be found enjoying golf, sailing, and even building boats!
Chef: Yvonne Swart
Chef YVONNE SWART grew up on the Free State on a South African farm with her 2 brothers and 2 sisters. She played tennis and loved art and poetry. After graduating high school courses, she studied at Kulunya Culinary as well as Somatology Beautiko in her native South Africa. She used her skills well, working on a Game Farm and owning a Day Spa, where she did the personalized catering for guests.
Yvonne has now been working on yachts as a chef for 7 years with her partner Captain Willem. Besides her great cuisine, everyone remarks on her beautiful smile, which she shares often! She is a friendly, giving person who is comfortable to provide the guests with either an interactive charter or a discreet silver service as required. She has a passion for cooking and seeing that her guests enjoy their time aboard.
Guests rave about the food. Some favorites are her Grilled Lobster with Mango Salsa and her Grilled Fish with Leeks and White Wine Sauce. Like dessert? Try her Flourless Chocolate and Pear Cake with a side of Vanilla Ice Cream, or the Homemade Tiramisu. Mediterranean style and seafood are specialties, but a personal favorite that Yvonne loves doing is a lively Beach Barbeque!
Chef Yvonne's goal is to "Better herself every day". A fitness buff, she loves the gym and workout time, and is an avid researcher of health and diet.
Mate: Magnus Van Der Berg
Marthinus grew up in a small farming town in the Eastern Freestate of South Africa. Growing up, the closest beach was about 300 miles away, so it was always a treat to go to the beach. His family usually went to the local dam to go swimming and fishing.
Marthinus was very active in sports in Primary and High school. He played golf, cricket, squash, rugby, tennis and did gymnastics and track and field. He played for provincial teams in squash and rugby and made it to national championships in gymnastics. Marthinus obtained his bachelor's degree at North West University South Africa in Sports and Recreation Management.
After completing his university degree in SA, he went to Dallas to be an AuPair. I looked after two kids, Jack and Rachel. When he returned to SA, a friend asked if he wanted to join her in Korea, so he went and taught English for three years in South Korea and Vietnam. He pursued yachting when he realized that teaching is not something I want to do as a career. A friend from his hometown that joined yachting and became a captain told him to try it and see if I liked it. Now he is very he did.
Marthinus hobbies include hunting and fishing. He also dabbled in skateboarding and BMX biking. He like taking pictures and videos using my camera, action camera and drone. He like playing sports much more than watching them and some of my favorites are golf, rugby, and squash.
Engineer: Juan Jose Di Matteo Fiorani
Juan Jose grew up Mexico City with his parents and older sister. When he was 15 years old, he left Mexico for Virginia to attend high school at a Military Academy. After graduating high school, he continued his education and obtained a bachelor's degree in mechanical engineering.
Approximately 22 years ago is when Juan Jose started his career at sea. He first became a scuba instructor and started working on liveaboards with Aggressor Adventures. Since he had a mechanical background, he started working as a dive instructor/engineer on the liveaboards. As he continues to progress with scuba diving, he received his Technical Dive Instructor certificates with both PADI, SSI & TDI and he is also an EFR Instructor. He has completed over 800 scuba diving certifications and has performed over 18,000 dives.
Juan Jose currently holds his 500-ton Captain´s license. He is well trained to the highest level and is proficient at providing 5-star service. He is very hard working induvial that can't wait to show you are your guests an amazing time!
Juan Jose hobbies include soccer, playing the guitar, singing, skydiving, riding dirt bikes, hiking, CrossFit, skating, bicycle, scuba diving and of course traveling!
His favorite destination is the Sea of Cortez, Mexico, "you see everything in there, most beautiful place on earth."
Chief Stewardess: TBA
New Bio Coming Soon.....New Bio Coming Soon.....New Bio Coming Soon.....New Bio Coming Soon.....New Bio Coming Soon.....
Second Stewardess: TBA
New Bio Coming Soon.....New Bio Coming Soon.....New Bio Coming Soon.....New Bio Coming Soon.....New Bio Coming Soon.....
34' / 10.36m Regulator 3x 300hp, New AB Tender, Beach games, Kayaks, Paddleboards, Tube - towable, Water skis - adult, Waverunner (Sit Down), Air Conditioning, BBQ, Coffee machine, Outdoor shower, Big game fishing gear, Light fishing gear, Ice maker, Indoor audio system, iPod dock, Jacuzzi on deck, Satellite TV, Stabilizers, Sun loungers, Swim platform, TV saloon, Water maker, Wi-Fi
Not Insured, Diving by arrangement, Snorkelling Gear, Underwater still camera, Underwater video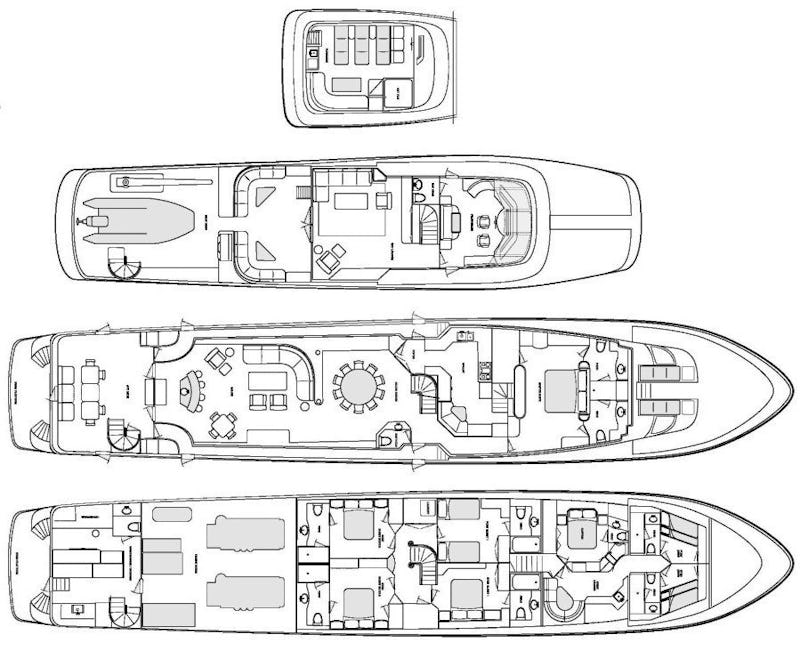 We have identified 3 similar yachts. Would you like to inquire on them as well?
Available in 1 area
Guests 12
120ft 1in / 36.6m
From $98,000
Available in 2 areas
Guests 11
124ft 0in / 37.8m
From $95,000
Available in 1 area
Guests 8
131ft 3in / 40m
From $95,000